Can I Bring Chef Knives On A Plane?
A chef knife is one of the most prized investments a chef can have in their toolkit. When you're used to your knife, it may be difficult to use one belonging to someone else.
If, for instance, you love your alloy knife, a carbon steel one may not sit well with your hands.
Also, some people do not maintain their knives properly, making it very hard to rely on borrowed chef knives.
Since it's irrational to keep buying new knife rolls every time you travel, you may be wondering what to do, considering that a knife is also considered a weapon.
Here are some exciting details and tips on how to go about it without colliding with the airport authorities.
Can I Bring Chef Knives On A Plane?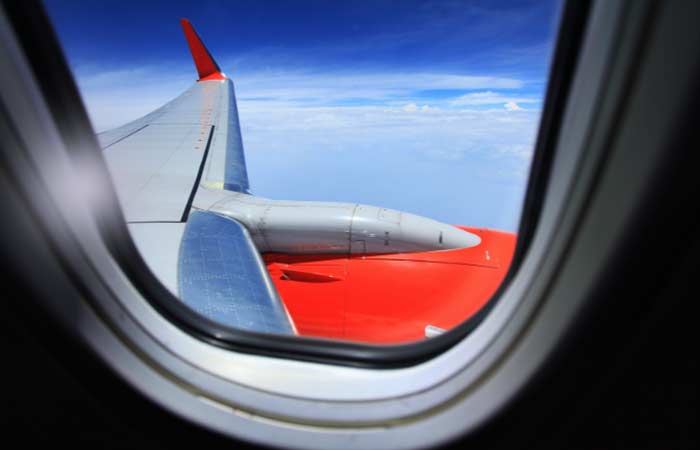 The quick answer to this question is yes. You can carry your chef knives in checked-in luggage in the US.
But, as you breathe a sigh of relief, you should know there are Transport Security Agency (TSA) rules to follow when bringing chef knives on a plane legally. Failure to observe them could land you in trouble.
What Size Knife is Legal to Carry-On A Plane?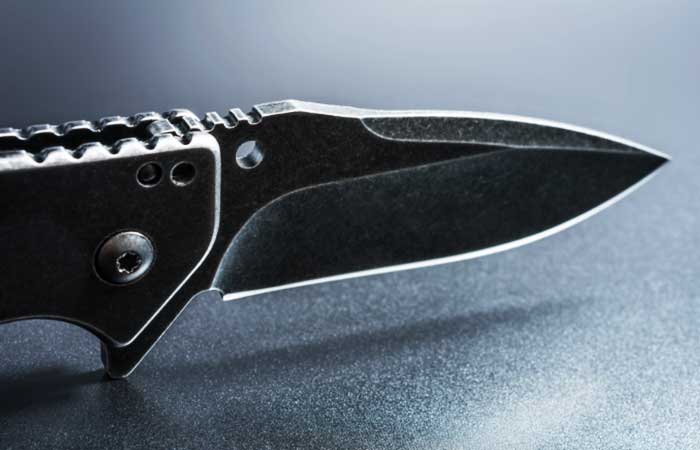 The airport and TSA authorities allow passengers to carry chef knives on a plane but not at the expense of other people's security.
For this reason, security agencies in some countries have provisions on the size of knives you should carry.
Although some countries have minimal to no restrictions regarding blade lengths, shorter knives are preferable.
If your round bladed butter knives can serve the purpose, it is better to carry them to minimize chances of delays at the checkpoints.
Also, knives with blades that are 6 centimeters and below are unlikely to bring you trouble.
Anything longer than that may be considered a weapon and confiscated, especially in the EU.
How Should I Pack My Chef Knife To Carry-On A Plane?
When traveling with knives on a plane you must wrap them properly to prevent injuries.
Alternatively, you can use a sheath and then pack them in a secure place inside your suitcase.
Below are better tools you can use to avoid exposing travelers,  luggage inspectors and handlers to any danger.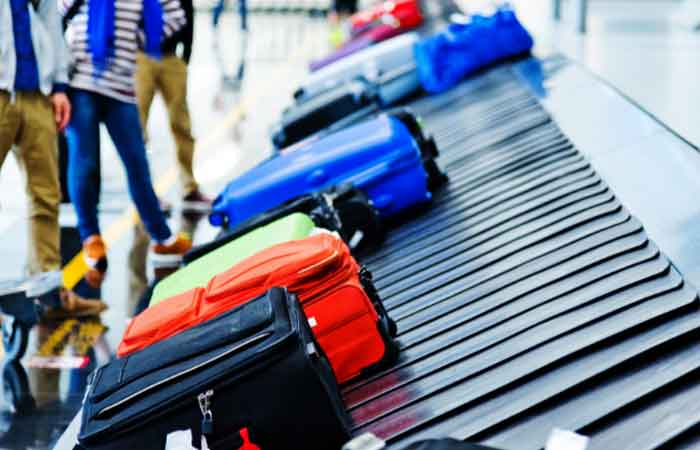 Kitchen Knife Roll Bag
A kitchen knife roll bag is a convenient tool that holds your knives securely such that you can travel with them and only remove them when necessary.
Most knife enthusiasts swear by this tool because it has multiple compartments, making it easy to preserve the knives' edges.
If you can get a leather kitchen knife roll bag, you will enjoy using it because it's naturally tough and durable.
Other options available are canvas knife bags, and nylon and synthetic. Canvas is relatively heavy but also moderately durable, while nylon and synthetic bags are highly versatile.
It, therefore, makes it easy to choose a kitchen knife roll bag that suits you best.
Knife Edge Guards
Most chef knives come with sheaves when new. However, these covers are far from authentic knife edge guards.
If you want a durable knife edge guard you can use when flying, then you need to buy one with good material and of the right size.
Most chefs prefer plastic and Kydex knife edge guards because they do not retain water.
In case of water contact, a leather edge guard would destroy your knives blades. Remember to also choose a tool that will withstand sharp edges.
Chef's Knife Cover, Sheath, or Case
Essentially, this is a tool that covers your knives when storing or traveling. When choosing a sheath for your knife, ensure it fits perfectly- like a glove.
It shouldn't slip out of the case or wobble. While at it, remember to consider length and handle shape.
Alternatively, you can acquire a customized sheath, preferably a wooden one. If you use Japanese chef knives, consider checking out Saya sheaths.
They are specifically made for Japanese knives and are known for their unmatched quality.
Wrapping And Bundling
If you don't have any of the above tools, you can wrap and pack your knives ahead of the flight.
Depending on the number of knives you're carrying, separate them in sizes for safety, and wrap each knife at a time.
Keep rolling up knives tightly until you achieve a reasonable bundle.
Remember to leave a little space on the edges to wrap the sharp ends. After completing, try poking the edges to see whether they prod your hands.
The idea is to confirm the knives will remain intact even if your other items exert pressure on them.
Good Practices While Carrying Chef Knives On A Plane
How you handle your knives when in transit matters a lot.
While you can freely take kitchen knives around the world with you, all this is under the condition that you'll follow the laid rules by respective authorities.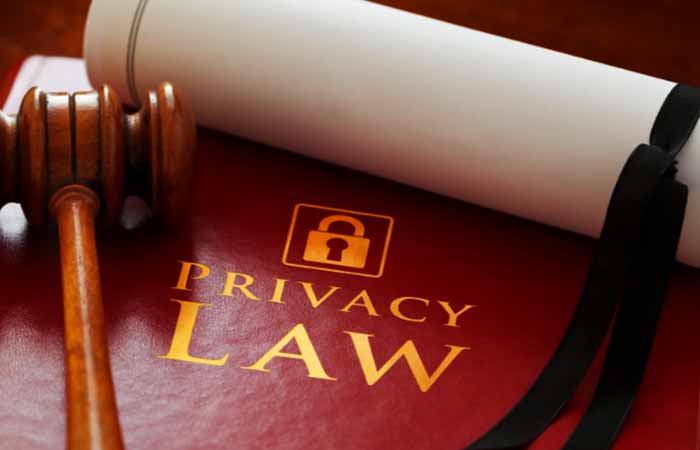 Some good practices while carrying knives on a plane include –
Check Out Knife Rules For Your Airline Regulator
TSA only regulates airlines operating within the USA, yet each country and state has laws that guide passengers on how to legally and safely travel with knives.
Not all countries will allow you to have your knives on both checked-in and carry-on luggage. Read the rules for the airline regulator you intend to use; the US knife laws are also outlined as per state.
Showing up at the airport when sure you have complied saves you a lot of time and unnecessary delays.
It can be disappointing for an innocent chef to be mistaken for a bandit on a mission just because you didn't comply with simple rules.
For your sanity, ensure you follow all the rules to the latter.
Check The Knife Rules For Countries And States You'll Be Flying Through
After successfully boarding your plane, don't forget you may have some stops on the way.
Should this be the case, you have to confirm their knife laws before departure. You do not want distractions midway when you can avoid them before setting off.
It's also important to confirm you're in line with the rules of your destination.
Like, traveling with flick knives is considered illegal in most countries and states, just like others prohibit knives with blades exceeding certain sizes. 
Comply With The Authorities
If, for some reason, you're requested to do something concerning your knives, do it quickly.
Ensure you don't have to suffer for weapon violation, as it can have serious implications. Also, confirm that your knives are secured in place.
You don't want to expose innocent inspectors to injuries because you packed your knives in a hurry.
It's your responsibility to ascertain that sharp knives are safe for everyone. You wouldn't easily prove your innocence if the worst happened.
You only need to appreciate that laws vary with countries and states. With this in mind, you'll always be cautious when flying around.
The best thing is to try and avoid trouble by all means. If you have to go to the EU, don't test the security agents' patience by carrying your large knives; it's imprudent.
Conclusion
Carrying chef knives on a plane isn't a crime if transported the right way. Ideally, it's all about common sense and observing the state laws.
As a law-abiding citizen with no ill intentions, carrying your chef knives around the world shouldn't be a problem.